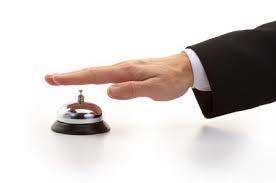 I recently wrote a small take on MaaS titled "MaaS encompasses…everything?" and posted it on LinkedIn. Doug Petrole , Product Manager at nGenx, responded to that post with some interesting insight:
I worked for an organization that attempted to provide MaaS to our customers and prospects – it was quite possibly the largest double-edged sword I've seen to date.
$X/month had a defined scope – getting there was a challenge, and changes merited discussion. Extra projects had extra costs. The viability of the program went down as we added items to the project, especially around contract time. That doesn't even factor in the challenge in selling to the customer, who probably wants the head-count.
There were a lot of benefits to the setup, though, when customers agreed to the scope and were shown a lot of value in the consultative approach. After a few months the plan started to come together and we built momentum and a sort of staying power for the customer/agency interaction.
Is it a good idea? When it works, absolutely. Is it hard to sell and can it cause headaches? Absolutely. Does bundling in creative work and revisions throw an extra monkey wrench into the mix? You bet.
If you're going to attempt to implement a program like that I'd advise that you use an account team/sales rep that's okay with a feast-or-famine situation.
Marketing Technology…NOW!
Have a comment? Email it to info@ineomarketing.com or comment below. I'll publish it here.
Today's curated articles collected for your quick review:
– > The Critical Ingredients Of Effective Demand Generation | B2B Marketing Insider http://sco.lt/5DNygD
– > Which Marketing Analytics Should You Be Looking At? – HubSpot http://sco.lt/9DoqB7
– > Moneyball for Marketers – Marketo http://sco.lt/7Dueqv
– > "The Leads Are Crap" – ClickZ http://sco.lt/4o780P
– > Image-heavy responsive sites drag down mobile performance: report – Mobile Marketer http://sco.lt/5mZgi9
– > Get Your Head into the Cloud – Cloud Adoption [Infographic] – B2B Infographics http://sco.lt/6lX2tV
– > The Definitive Guide To Conversion Optimization – QuickSprout http://sco.lt/56dBC5
– > Google AdWords RLSA: 3 Ways to Take Full Advantage – Search Engine Watch http://sco.lt/6xwimn
– > Five Commitments For CMOs Who Want To Rock Social Media – Forbes http://sco.lt/9Cy2mv
– > Infographic: Anatomy of a Perfect Event – Marketing Technology Blog – Marketing Tech Blog http://sco.lt/9M7bjV
See ALL Top Curated Marketing Technology Articles here.
___________________________________
► Receive a FREE daily summary of The Marketing Technology Alert directly to your inbox. To subscribe, please go to http://ineomarketing.com/About_The_MAR_Sub.html (your privacy is protected).