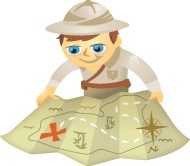 Step #1 – Create Your Split Test Tweet
Step #2 – Use Bit.ly to Create Split Test Links
Step #3 – Deploy Competing Tweets: open a Twitter scheduling tool like Buffer and set up your split test tweets to go live at your specified times
Step #4 – Analyze Your Results: As your tweets go live, you'll be able to monitor the number of clicks each Bit.ly URL receives within the service's Stats dashboard area.
See on sco.lt/7BSXo1 or see on www.socialmediaexaminer.com
iNeoMarketing's insight:
Great idea on how to use bit.ly to test Tweets.
Receive a daily summary of The Marketing Automation Alert directly to your inbox. Subscribe here (your privacy is protected). If you like this scoop, please share by using the links below.