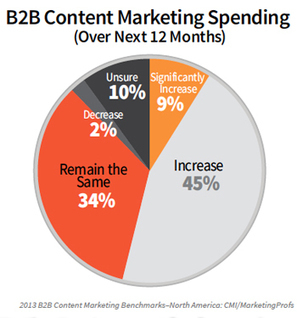 While more and more b-to-b marketers are turning to content marketing, just 36 percent of respondents say they believe they are effective at content marketing. B-to-b marketers continue to rate in-person events as the most effective tactic they use, with 67 percent believing so. About 64 percent of respondents said case studies are an effective marketing tactic, which inched slightly past Webinars and Webcasting at 61 percent.
iNeoMarketing's insight:
See the article at www.foliomag.com.
Receive a daily summary of The Marketing Automation Alert directly to your inbox. Subscribe here (your privacy is protected). If you like this scoop, please share by using the links below.
See on www.foliomag.com