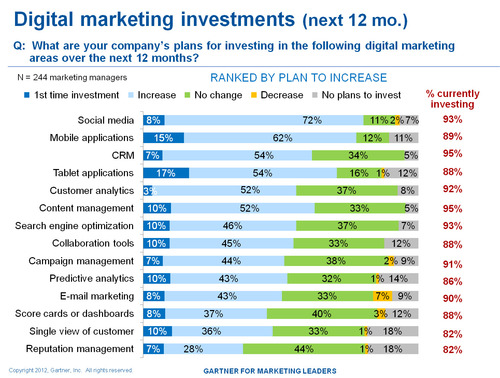 It turns out that plenty of CMOs, as well as their financial and internal IT counterparts, are moving ahead more cautiously than the hype would suggest. What holds them back? Let's look at just two of most commonly expressed reasons – both connected to the money trail:
1.  Unclear measurements of success
2.  Sources (and uses) of funding
Conclusion: Someone —   the Marketing Operations manager or the financial person supporting Marketing or the digital marketing manager —has to settle on a money trail tracking method that gives enough detail to capture the sources and uses of funding, without being too onerous for the people involved.
iNeoMarketing's insight:
See the article at blogs.gartner.com.
Receive a daily summary of The Marketing Automation Alert directly to your inbox. Subscribe here (your privacy is protected). If you like this scoop, please share by using the links below.
iNeoMarketing merges marketing automation with content marketing for a powerful lead management solution, configured and managed by our knowledgeable, experienced staff.  Contact us.
See on blogs.gartner.com