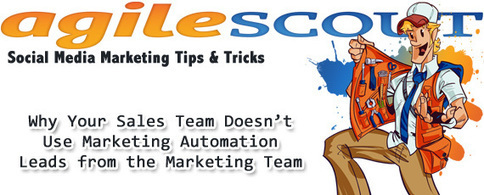 How is it that sales and marketing do not communicate on a regular basis?  Even if it's a quick webcast, there should be a review as to what is coming down the pike…
The obvious cure for these miscommunications is for the marketing team leaders and sales team leaders to communicate with each other on a quarterly or even monthly basis. In sales organizations where the salespeople are often under pressure to run as hard to land a $2,500 client as a $250,000 client, salespeople often have no time to research what the marketing department is currently promoting to potential customers. The marketing team can solve this problem by updating the sales team with every new issue of collateral or each new online initiative.
iNeoMarketing's insight:
See the article at agilescout.com.
Receive a daily summary of The Marketing Automation Alert directly to your inbox. Subscribe here (your privacy is protected). If you like this scoop, please share by using the links below.
iNeoMarketing merges marketing automation with content marketing for a powerful lead management solution, configured and managed by our knowledgeable, experienced staff.  Contact us.
See on agilescout.com