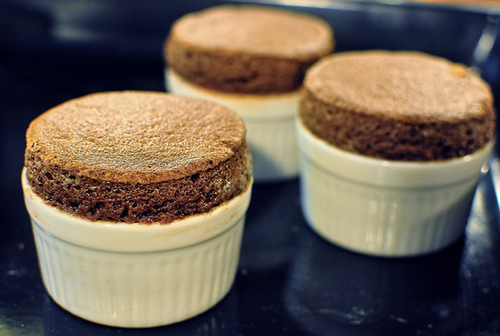 Yet again Unbounce comes through with a valuable post.  This is one that you can put to work right away…
Headline Formula A: All Gain, No Pain
Get the [Rarely Seen But Relevant Adjective] Power of [What Your Product Does] Without [Pain]
For use when: Your prospects have a clear pain they'd love you to eliminate
Example: Get the Conversion-Boosting Power of Optimized Landing Pages… Without IT
Headline Formula B: The Promise-Based SEO Headline
[Adjective] & [Adjective] [What You Are / SEO Keyword Phrase] That Will [Highly Desirable Promise of Results]
For use when: SEO is a major consideration for you, and you offer a highly desirable outcome
Example: Modern, Sexy Landing Page Templates That Will Bring in More Sales
Headline Formula C: The Explicit Promise
We Promise You [This]: [Highly Desirable Promise of Results]
For use when: Your visitors will believe a promise from you (e.g., driving from email)
Example: We Promise You More Conversions When You Use Our Optimized Landing Pages
Headline Formula D: The Comparison
[Known Competitor] [Does This Undesirable or Unimpressive Thing], and
[Your Brand Name] [Does This Highly Desirable or Impressive Thing]
For use when: You know your visitors are using or considering a key competitor
Example: Your IT Team Has No Bandwidth for Marketing Initiatives, But Unbounce Gets You Set Up in Minutes with Great-Looking Landing Pages
Headline Formula E: The Value Prop
The Only [SEO Keyword Phrase] Made Exclusively to [Highly Desirable Outcome or Benefit]
For use when: You offer something that's both unique to you and highly desirable to your visitors
Example: The Only Landing Page Templates Made Exclusively to Boost Conversions
Formatting tips:
Center your headlines
Make them big and dark, dark grey (or, when on a dark background, white)
Use "Title Case", aka Capitalize Each Word
Don't use a period at the end as such visual cues present mental stopping points for your visitors
Break up lengthy headlines with "eye rest" punctuation marks, such as ellipses and em-dashes
Consider putting quotation marks around the headline as this can draw the eye
Support each headline with a meaningful subhead written in sentence case, aka Capitalize the first word only
iNeoMarketing's insight:
See the article at http://unbounce.com/landing-pages/5-headline-formulas/
Receive a daily summary of The Marketing Automation Alert directly to your inbox. Subscribe here (your privacy is protected). If you like this scoop, please share by using the links below.
iNeoMarketing merges marketing automation with content marketing for a powerful lead management solution, configured and managed by our knowledgeable, experienced staff.  Contact us.
See on unbounce.com