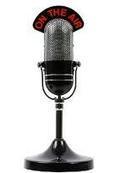 Below are eight ways to make your webinars more compelling, help them stand out from the crowd, and increase their power to attract and convert prospects into followers, opportunities and closed business:
1. Choose a narrower target audience
2. Solve problems vs. describing products
3. Make your points more immediately actionable & tactical
4. Make it really clear what people will learn
5. Tease the webinar with quality, pre-event content
6. Create an extra incentive or offer to attend live
7. Build the presentation for skimmers
8. Have a plan for takeaways
iNeoMarketing's insight:
See the article at www.heinzmarketing.com.
Receive a daily summary of The Marketing Automation Alert directly to your inbox. Subscribe here (your privacy is protected). If you like this scoop, please share by using the links below.
iNeoMarketing merges marketing automation with content marketing for a powerful lead management solution, configured and managed by our knowledgeable, experienced staff.  Contact us.
See on www.heinzmarketing.com