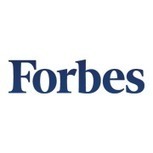 How often have you heard the term "thought leadership?"  That, in essence, is the crux to content marketing.  And (really) what drives it? The low cost!  At the end of the day, it's elbow grease coming from the cranium.
What is stimulating the growth of social media on the B2B front?  It does not appear to be the growth in customer demand, although increased engagement is certainly the consequence.  Rather, the study implies, it relates to the economy:  lack of budget and a need to get more out of every investment.   Social media and search are a lot more economical.
Public relations via social and traditional media—owned, earned, shared and tradigital — can play a key role in creating the content and promoting it through thought leadership, awareness building, websites and brochures, among other techniques. We particularly need to capitalize on this social trend in the B2B space by making sure we have the tools at our fingertips to do the job that needs to be done.
iNeoMarketing's insight:
See the article at www.forbes.com.
Receive a daily summary of The Marketing Automation Alert directly to your inbox. Subscribe here (your privacy is protected). If you like this scoop, please share by using the links below.
iNeoMarketing merges marketing automation with content marketing for a powerful lead management solution, configured and managed by our knowledgeable, experienced staff.  Contact us.
See on www.forbes.com