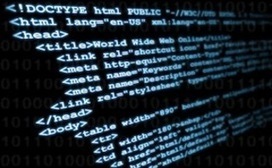 A very useful article. You'll want to click-through for the details, and bookmark for future reference. Here's the big takeaway…
Global Rules for Organic and Ad Titles and Descriptions
There are some core rules that are common to organic and ad titles and descriptions.
Make sure your title and description don't exceed the maximum displayed by Google (65 characters for the title and 155 for the description). These numbers change a bit from time-to-time so these are the low numbers as you don't want to be chasing character count changes. This is an incredibly important rule and personally, it's a huge pet-peeve of mine when I see titles and descriptions ending in "…". The reason this bothers me as much as it does is that it basically means that as a marketer, you're not getting your message across. If the displayed message is incomplete then it might as well not be included as the visitor will never see it anyway. Following this rule will force you to summarize the page in a manner that will be read by potential visitors.
Write like a human. A human being is going to be reading this copy and judging the target content by it. If the title and description are well-written and appeal to the searcher, they will be clicked. A string of keywords or poorly written copy will only work to ensure that your web server doesn't get bogged down with traffic. Your host will thank you, your accountant won't.
Include your main keywords in both the title and description and your secondary terms where possible. Each page on your site likely has a specific phrase or perhaps set of similar phrases that you are hoping to attain rankings for. It's important to try to work the central phrase into both the title and description. You may also have some secondary terms you want to target. The "rules" around this are different for the title than for the description and so they will be discussed individually below.
iNeoMarketing's insight:
See the article at searchenginewatch.com.
Receive a daily summary of The Marketing Automation Alert directly to your inbox. Subscribe here (your privacy is protected). If you like this scoop, please share by using the links below.
iNeoMarketing merges marketing automation with content marketing for a powerful lead management solution, configured and managed by our knowledgeable, experienced staff. Contact us.
See on searchenginewatch.com