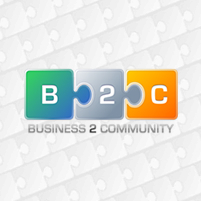 The following synopsis is from an interview with Meagen Eisenberg, DocuSign VP of Demand Generation, and her team's use of marketing automation and content marketing. Great application of marketing automation…
2012 was a big year at DocuSign. The company kicked off a content marketing initiative while implementing a total of 36 automated nurture programs. You know what else happened in 2012? Their pipeline doubled, revenue jumped and they reached 127% of their overall plan in the first half of the year. So what Are DocuSign's best practices for using content successfully at the middle of the funnel?
1. Align Marketing and Sales
The year of 2012 for DocuSign was around sales and marketing alignment, implementing industry best practices, and building out our content and demand generation engine. Our sales and marketing partnership was not only to provide the sales enablement content, such as messaging, whitepapers, case studies, sales decks, PR overhead, ROI calculator, marketing email content, bi-weekly sales flash of marketing demand generation, but also a nurture system leveraging this content that would:
Align sales cycle with buy cycle
Reduce "lead wastage" – plug the leak!
Notify sales when prospect exhibits "ready to buy" signals
Move from trial to buy
Cultivate prospects with longer term buying horizons
Align resources to lead value
2. Gather the Right Information
Your forms need to collect the information you need to be successful, such as industry, title, company size, and email address.
3. Know What Content Exists
You need to have a library or location of all content. Understand what gates you have to get the buyer through and what content is most effective at doing that.
4. Track Which Content Works
Did the content move a buyer through the buyer's journey – did that buyer convert to an open opportunity from the influence of that content and eventually close to customer?
5. Mark Where the Buyer Is in the Journey
When automating, understand and mark where they are in the journey, so you can triage the correct path of communications to send the buyer. Implement a hierarchy of your nurture programs.
6. Provide Sales with the Tools They Need
Communicate to Sales within your CRM what communications have been sent and how the buyer interacted with them (open, clicked through, registered for asset, etc.). Provide your sales team with relevant marketing email templates to communicate during middle of the funnel journey.
iNeoMarketing's insight:
See the article at www.business2community.com.
Receive a daily summary of The Marketing Automation Alert directly to your inbox. Subscribe here (your privacy is protected). If you like this scoop, please share by using the links below.
iNeoMarketing merges marketing automation with content marketing for a powerful lead management solution, configured and managed by our knowledgeable, experienced staff. Contact us.
See on www.business2community.com