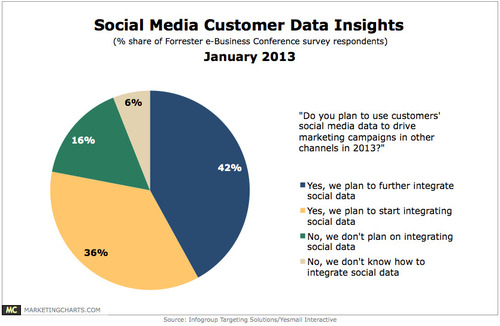 Another excerpt from the Yesmail study, which you can download for FREE here…
4 in 5 marketers surveyed at the DMA2012 Annual Conference and Forrester Research's e-Business Forum last year said they plan to use customers' social media data to drive marketing campaigns in other channels this year, according to Infogroup Targeting Solutions and Yesmail Interactive, who conducted the survey.
iNeoMarketing's insight:
Receive a daily summary of The Marketing Automation Alert directly to your inbox. Subscribe here (your privacy is protected).
If you like this scoop, PLEASE share by using the links below.
iNeoMarketing merges marketing automation with content marketing for a powerful lead management solution, configured and managed by our knowledgeable, experienced staff. Contact us
See on www.marketingcharts.com