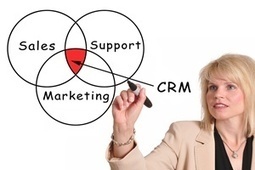 In a continuing series, here is a summary of Question 6. To see the previous Questions, you can search The Marketing Automation Alert using the keyphrase 15 Key Questions Answered…
Question 6: Do we need a CRM system to do lead nurturing?
The Short and Simple Answer
A good customer relationship management (CRM) system is critical in helping you get all the value possible from your investment in lead nurture and marketing automation. That said, if you have only 2-3 salespeople, few leads, and a small target market, you probably don't need a CRM system to do lead nurture.
If you have more salespeople, however, and you want to automatically distribute leads, achieve and maintain good sales and marketing alignment, and give many people the ability to view the sales pipeline, then you probably want a CRM system.
But companies with as few as three salespeople can get a lot of mileage out of a CRM system that's tied to a marketing automation platform.
iNeoMarketing's insight:
Receive a daily summary of The Marketing Automation Alert directly to your inbox. Subscribe here (your privacy is protected).
If you like this scoop, PLEASE share by using the links below.
iNeoMarketing merges marketing automation with content marketing for a powerful lead management solution, configured and managed by our knowledgeable, experienced staff. Contact us
See on www.marketingprofs.com