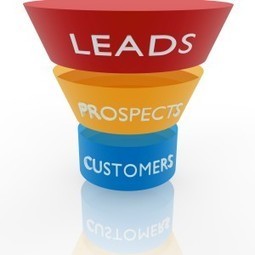 A quick and easy opinion piece by the author. Main point: it takes work to get the marketing automation platform to work. Snippet…
However, it's also clear that many organizations are struggling to get the most out of their marketing automation implementation and are making it a top priority to do so.
The implementation of these applications alone does not make for an optimized sales funnel. It takes an in-depth analysis of your target buyer's behaviors, your content strategy, and lead qualification process to get these systems to really work for you.
Considering the trend towards lengthening sales cycles and the growing number of individuals involved in the buying process, that means developing a formal, repeatable lead generation process is really the only way to get the most of your marketing automation software.
iNeoMarketing's insight:
Receive a daily summary of The Marketing Automation Alert directly to your inbox. Subscribe here (your privacy is protected).
If you like this scoop, PLEASE share by using the links below.
iNeoMarketing merges marketing automation with content marketing for a powerful lead management solution, configured and managed by our knowledgeable, experienced staff. Contact us
See on blog.openviewpartners.com