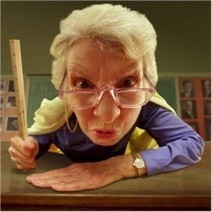 Rules to live by when it comes to conversion optimization. Follow these principles for an optimized page that converts better than you competition.
iNeoMarketing's insight:
There is just too much valuable information and guidance to summarize it for your quick review. If you are optimization (and who isn't), you'll want to click through and refer to this post. NOTE: it really is a Rulebook in the guise of an article post!
See the article at unbounce.com
Receive a daily summary of The Marketing Automation Alert directly to your inbox. Subscribe here (your privacy is protected).
If you like this scoop, PLEASE share by using the links below.
iNeoMarketing merges marketing automation with content marketing for a powerful lead management solution, configured and managed by our knowledgeable, experienced staff. Contact us
See on unbounce.com