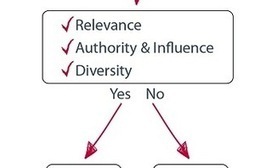 Backlinking strategies within an SEO strategy are often overcomplicated, but they don't have to be. Practice an optimized content marketing strategy and make sure your backlinks pass this RAID test so your web presence will excel on Google.
Key excerpt…
An SEO strategy is about one thing: being found organically by your customers and prospects for highly converting keywords; keywords that are relevant to your audience. Relevance of content is earned when diversified, relevant content sources with authority and influence reference your content. Or, in other words, link to it.
A backlinking strategy is simply about these three concepts:
Relevance: Is this link coming from a relevant source that further supports the relevance of my content?
Authority and Influence: Was the source of this link written by an authoritative, influential person or business?
Diversity: By adding this link to my web presence am I diversifying and adding value to my digital footprint?
Every backlink you build should pass the RAID test. If you're able to answer yes to these three questions, then you likely have an organic backlink that is going to positively impact your organic search visibility.
iNeoMarketing's insight:
If you're looking for an easy and concise explanation to the basic tenet of today's SEO strategy, here it is.
See the article at searchenginewatch.com
Receive a daily summary of The Marketing Automation Alert directly to your inbox. Subscribe here (your privacy is protected).
If you like this scoop, PLEASE share by using the links below.
iNeoMarketing merges marketing automation with content marketing for a powerful lead management solution, configured and managed by our knowledgeable, experienced staff. Contact us
See on searchenginewatch.com