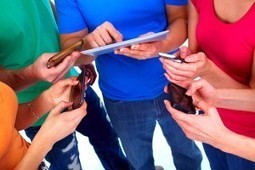 In Dan Pink's new book, he says we're in the age in which buyers and sellers are armed with the same info. However, I believe that sales needs info that's even better than what sellers have and that marketing should provide that info.
Excerpt…
I am talking about arming the sales rep with the same or better information than the buyer has. And I contend that the responsibility of arming the sales rep falls in marketing's lap. It's the CMO that owns the responsibility for providing the sales reps with better information than the buyer has.
We understand that the buyer gathers information from a wide variety of sources (usually online). We can even find out where the buyer gets their information and how they perceive that information. Historically, marketing has been working on influencing the perceptions of buyers via engagement (often on various social media channels).
The new imperative for marketing is to share with the sales organization the same information that the buyer is gathering. In other words, marketing needs to take all the tools it is using to collect information about the company's products and services, and the perceptions buyers and customers have about the company's products and services, and then provide that information to sales.
iNeoMarketing's insight:
This article made us pause and consider, i.e., how it is incumbent on the marketer to deliver all the pertinent content to the buying audience so as to make their jobs a bit easier and further position you as a thought leader. NOTE: CONTENT CURATION WILL HELP WITH THIS TASK!
Anyone old enough to remember Sy Syms?: "An educated consumer is our best customer."
See the article at www.mpdailyfix.com
Receive a daily summary of The Marketing Automation Alert directly to your inbox. Subscribe here (your privacy is protected).
If you like this scoop, PLEASE share by using the links below.
iNeoMarketing merges marketing automation with content marketing for a powerful lead management solution, configured and managed by our knowledgeable, experienced staff. Contact us
See on www.mpdailyfix.com