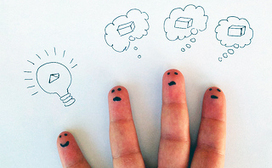 Whether it's QR codes or innovative apps, digital disruption is here – and it's already transforming traditional search marketing. It's a great opportunity for agile innovators.
iNeoMarketing's insight:
More thought provoking than a roadmap, but uncertain as to how this notion impacts B2B marketers. The impact probably varies by vertical.
See the article at searchenginewatch.com
Receive a daily summary of The Marketing Automation Alert directly to your inbox. Subscribe here (your privacy is protected).
If you like this scoop, PLEASE share by using the links below.
iNeoMarketing merges marketing automation with content marketing for a powerful lead management solution, configured and managed by our knowledgeable, experienced staff. Contact us
See on searchenginewatch.com