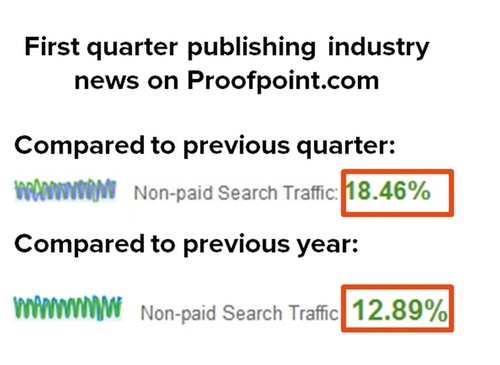 To create enough engaging content, you need a strategy that defines why you want to publish content, fueled by a renewable pool of relevant topics. Find out how B2B marketers are finding a solution…
Key excerpt…
To create enough engaging content, you need a strategy that defines why you want to publish content, fueled by a renewable pool of relevant topics. Industry news content marketing is a solution. The practice builds a sustainable approach to content creation. It gets content creators in the habit of brand-specific reflection on relevant trends.
Think of industry news as anything that's trending around products or services (especially headlines popular within a small, targeted community). The latest research in the field, related op-eds in mainstream publications, and any other vertical buzz might impact buyers' decisions. If the topics are a fit, they lend themselves to natural keyword use and seamlessly power consistent updates.
iNeoMarketing's insight:
The author offers justification to approach content creation in a news-generation mode. It makes sense, but obviously not the only path to take. Q: who collects and writes? A w/ a Q: who has a journalism background? Look to PR.
See the article at contentmarketinginstitute.com
Receive a daily summary of The Marketing Automation Alert directly to your inbox. Subscribe here (your privacy is protected).
If you like this scoop, PLEASE share by using the links below.
iNeoMarketing merges marketing automation with content marketing for a powerful lead management solution, configured and managed by our knowledgeable, experienced staff. Contact us
See on contentmarketinginstitute.com