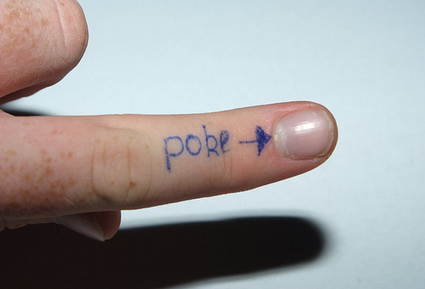 Get introduced to eight handy tools that will help you improve your prospect generation.
Summary…
[The author has] compiled a starter list of some of the prospecting tools — some free, some paid — along with some tips on how to address prospects in a helpful, prospect-focused, inbound way.
HubSpot's Prospect Report
The Prospects Report works by showing you the company name or IP address associated with any website visitor you have. You won't get the names of people until they opt-in by deciding to contact you or filling out a form on your website, but the nice thing is, the Prospects Report gives you a sneak peak of what they may be interested in.
Twitter and LinkedIn Search
Twitter actually has an incredibly precise advanced search tool. For any search, you can narrow down to exact phrase or location. What's even cooler, though, is that you can tell Twitter to try to find you tweets with the right tone to them. You can search for only questions, positive comments, or negative comments.
At the free level, LinkedIn's search function isn't quite as advanced as Twitter's, though I've heard rave reviews of the search ability at the premium levels. At the free level, you can search for people and status updates across LinkedIn using keywords and company mentions. To do so, change the search box dropdown to "Updates" and include a keyword that matters to your business, or choose Groups and find collections of people interested in similar topics.
Facebook Social Graph
HootSuite
Their monitoring allows you to keep a steady stream of people mentioning certain keywords or your company name. This allows you to find prospective leads in a similar way to the Twitter or LinkedIn monitoring above, but you can see the full gamut across channels, saving you some time.
Quora Alerts
For the right company, Quora is a great way to find people interested in the service or product you provide. Quora is a question and answer forum that was created to help people get answers from people with first-hand experience.
Google Alerts
Google Alerts are less precise than some of the other tools we've explored, but do work to help you find people talking about certain topics. Google Alerts will bring in mentions from multiple channels — you could unearth blog articles, questions for Q&A forums, reviews, or other content.
HubSpot Interactions
Within HubSpot Social Media, for any piece of content that you've shared to Facebook or Twitter, you can see a breakdown of not only how many clicks it earned, but who clicked on them.
iNeoMarketing's insight:
A GREAT post. If you need to find prospects for your business, you want to explore each one of these tactics!
See the article at blog.hubspot.com
Receive a daily summary of The Marketing Automation Alert directly to your inbox. Subscribe here (your privacy is protected).
If you like this scoop, PLEASE share by using the links below.
iNeoMarketing merges marketing automation with content marketing for a powerful lead management solution, configured and managed by our knowledgeable, experienced staff. Contact us
See on blog.hubspot.com