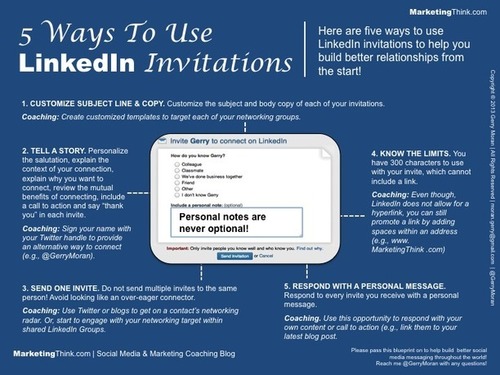 Here are five recommendations to help you use LinkedIn invitations more effectively for social selling, network building and building your relationship!
iNeoMarketing's insight:
One of our favorate blogs. We try to collect all of Gerry Moran's Blueprints, as they are valuable maps. In this post, these tips are especially applicable when it comes to your lead gen efforts.
See the article at marketingthink.com
Receive a daily summary of The Marketing Automation Alert directly to your inbox. Subscribe here (your privacy is protected).
If you like this scoop, PLEASE share by using the links below.
iNeoMarketing merges marketing automation with content marketing for a powerful lead management solution, configured and managed by our knowledgeable, experienced staff. Contact us.
See on marketingthink.com