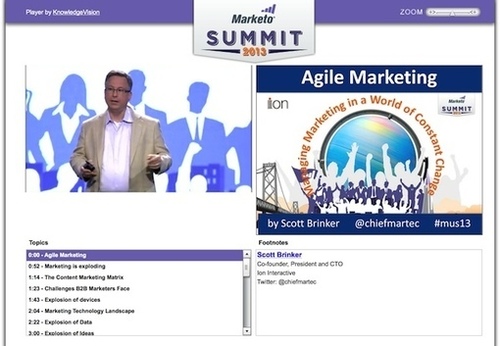 Last month, I presented a talk on Agile Marketing: Managing Marketing in a World of Constant Change at the Marketo User Summit in San Francisco.
iNeoMarketing's insight:
Outstanding. Spend the 50 minutes absorbing this presentation. Caution: it will launch automatically so if you're at work, be aware.
See the article at chiefmartec.com
Receive a daily summary of The Marketing Automation Alert directly to your inbox. Subscribe here (your privacy is protected).
If you like this scoop, PLEASE share by using the links below.
iNeoMarketing merges marketing automation with content marketing for a powerful lead management solution, configured and managed by our knowledgeable, experienced staff. Contact us.
See on chiefmartec.com