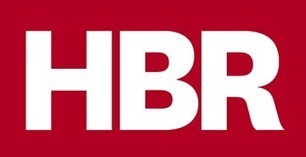 Open innovation is changing the economics of advertising.
Key excerpt…
Each open innovation agency (and there are many) has its own revenue model, but common to all of them is the basic proposition of expanding the agency's capabilities by tapping the wisdom of a global self-selected crowd of creatives, strategists, and fans. In his research on InnoCentive, the first global Internet-based platform designed to match problems with creative problem-solvers, Harvard Business School professor Karim Lakhani observed that the further a problem was from the solvers' field of expertise, the more likely they were to solve it. Since few companies have the resources to hire the diverse disciplinary expertise found in open innovation networks, agencies will have to tap these networks if they hope to compete on creative output.
iNeoMarketing's insight:
Crowdsourcing revising the agency model? Sure. But we think there are other factors involved, all of which involve marketing technology. The question is: how long before all sizes and types of systems integrators will have their own marketing practices? Which is easier to hire: marketing technologists or creatives? We're seeing marketing practices with the major service providers, e.g., Accenture, IBM, etc. It won't be long before this all filters downward, ultimately destroying agencies as we know them today. It is the technology that will drive the marketing, and technology resides with systems integrators, service providers and IT shops. If you want to be a Mad Man, join a systems integrator!!!!!
See the article at blogs.hbr.org
Receive a daily summary of The Marketing Automation Alert directly to your inbox. Subscribe here (your privacy is protected).
If you like this scoop, PLEASE share by using the links below.
iNeoMarketing merges marketing automation with content marketing for a powerful lead management solution, configured and managed by our knowledgeable, experienced staff. Contact us.
See on blogs.hbr.org