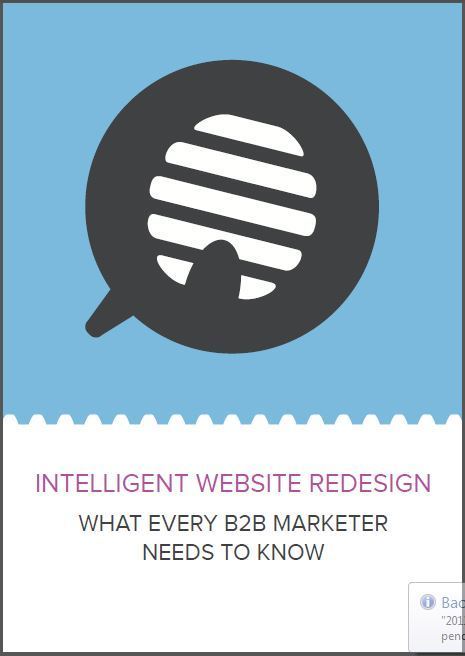 Is your B2B website doing the heavy lifting to build your brand and generate leads? Designing a website for demand creation is more complex than ever: Today, a website must be immediately social, mobile and find-able or it will fail. This new eBook, "Intelligent Website Redesign: What Every B2B Marketer Needs to Know" gives you best practices in 11 key areas to build your best B2B website ever.
iNeoMarketing's insight:
See the article at www.btobonline.com, written by Bislr
Receive a daily summary of The Marketing Automation Alert directly to your inbox. Subscribe here (your privacy is protected).
If you like this scoop, PLEASE share by using the links below.
iNeoMarketing drives more revenue and opportunities for B2B companies using marketing technologies. Contact us!
See on www.btobonline.com