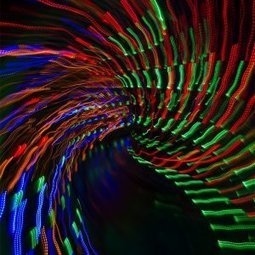 Big Data tests corporate patience, but breakthroughs on big questions are emerging.
Key excerpt…
At the CIO Symposium, Erik Brynjolfsson, an MIT Sloan professor and director of the Center for Digital Business, said the problem resembles that created when Anton van Leeuwenhoek began building remarkably high resolution microscopes. He could see things like "animal cules" swimming in a drop of water. The trouble was, nobody else had such a good microscope, which meant nobody else could measure things the way van Leeuwenhoek did.
Brynjolfsson said big data and analytics were early in their own revolution of measurement — one that will affect management, economics (and indeed all of the social sciences) and the information economy at large. "There will be a whole new set of tools that allow us to see what's going on in organizations, between companies, even what's going on inside people's heads as they make decisions," he said.
iNeoMarketing's insight:
And there lies the problem: having the tools (technology AND people) to execute on Big Data so that you can derive the direction your company needs. Intuitively we all know the benefits that we can garner from structured and unstructured data, but right now, we just don't have the wherewithal (except for those monolithic marketing monsters). As I've said before: "Be cool, Honeybunny." Tools embedded within MA and CRM are coming, e.g., deep data analysis, predictive, etc.
See the article at sloanreview.mit.edu
Receive a daily summary of The Marketing Automation Alert directly to your inbox. Subscribe here (your privacy is protected).
If you like this scoop, PLEASE share by using the links below.
iNeoMarketing drives more revenue and opportunities for B2B companies using marketing technologies. Contact us!
See on sloanreview.mit.edu