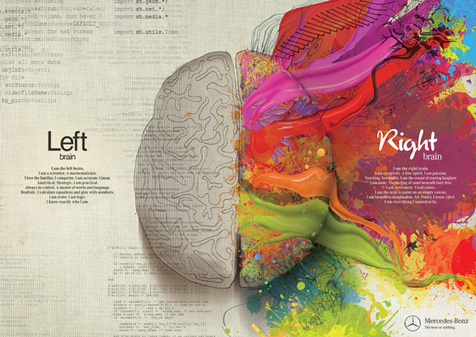 Find your inner Picasso for your next landing page design with these tips and inspirational landing page examples.
Condensed…
The trick to beating creative block lies in harnessing the power of the right brain in order to keep ideas flowing whenever needed. Here are some ways of beating creative blocks that you may want to try out to boost your creativity as a designer:
Listening to jazz. Yes, you heard that right: jazz…jazz provides a gateway cue into the sometimes elusive world of creativity.
Go for a run or swim a few laps. Exercise produces endorphins, also known as feel-good hormones, that flood the brain with the fuel needed to think up abstract and novel ideas.
Sketch every idea that comes to mind, whether good or bad. Pick up a pen and paper and start sketching.
Distract yourself by doing something completely out of the ordinary. This allows you to put your mind in the perfect space where it's able to form new connections, while, at the same time, easing some of the pressure off a task.
iNeoMarketing's insight:
#2: anything physical works: lifting, shagging flies, pitching BP, whatever.
See the article at unbounce.com
Receive a daily summary of The Marketing Automation Alert directly to your inbox. Subscribe here (your privacy is protected).
If you like this scoop, PLEASE share by using the links below.
iNeoMarketing drives more revenue and opportunities for B2B companies using marketing technologies. Contact us!
See on unbounce.com