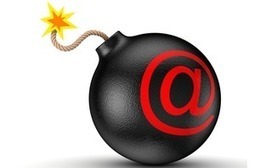 Looking at a few problems that can lead your email marketing astray, how to respond to those problems, and what milestones you'll need to cross in order to recover.
Digest…
Recovery From Program Surgery: see if you can add a more targeted and less frequent mailing to serve the same purpose.
Recovery From a Gaffe: The first step to relationship recovery after such a mistake is admitting the mistake to those affected. The second step is to mitigate the backlash of the gaffe. The final step should be to review what led to the problem in the first place, and take steps if necessary to prevent the gaffe in the future.
Recovery From the Unexpected: To recover, first let your customers know what's going on. Again, openness and honesty buy leniency and even assistance from your customers.
Recovery From a Slow and Steady Decline: The first step here is to call out the absence and redefine the relationship explicitly. As you acknowledge the absence, be sure to define and commit to a new contact strategy that rebuilds your regular relationship with your customers. Begin on this immediately…don't let another gap begin.
iNeoMarketing's insight:
There's a steady cadence to your email flow to your audience: highly targeted, optimized, personalized and delivered at optimum times. However, it is a moving target: things change, shit happens. Keeping your fingers on the pulse of your ongoing efforts and make ongoing adjustments.
See the article at www.clickz.com
Receive a daily summary of The Marketing Automation Alert directly to your inbox. Subscribe here (your privacy is protected).
If you like this scoop, PLEASE share by using the links below.
iNeoMarketing drives more revenue and opportunities for B2B companies using marketing technologies. Contact us!
See on www.clickz.com