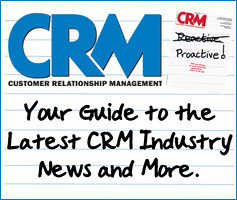 Platform brings marketing technologies and data together.
Excerpt…
Digital marketing provider ExactTarget, a Salesforce.com company, unveiled its HubExchange app marketplace today. The platform promises to help marketers find, install, and integrate apps built by ExactTarget and its global ecosystem of technology providers.
The marketplace's key features include cross-channel integration, which allows multiple marketing solutions within HubExchange to optimize customer data in one consolidated, easy-to-use application interface, as well as optimization, which can help build campaigns based on real-time, analytical insights compiled from each digital marketing application. HubExchange features apps with capabilities ranging from web conferencing and event registrations to QR code activation and Facebook ad retargeting.
iNeoMarketing's insight:
This is fascinating: with the acquisition of ExactTarget by SFDC, how will this mesh with the AppExchange as ExactTarget becomes subsumed by SFDC?
See the article at www.destinationcrm.com
Receive a daily summary of The Marketing Automation Alert directly to your inbox. Subscribe here (your privacy is protected).
If you like this scoop, PLEASE share by using the links below.
iNeoMarketing drives more revenue and opportunities for B2B companies using marketing technologies. Contact us!
See on www.destinationcrm.com