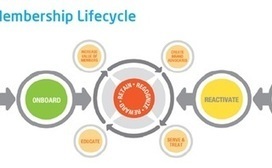 Consider a combination of tried-and-true methodologies for identifying the right customers for the right message at the right time, infused with fresh communication approaches.
Key excerpt…
In a newly released 2013 Loyalty Census (covered in this DM article: "Loyalty Programs Grow, But Participation Sinks"), Colloquy uncovers some startling statistics including:
Loyalty programs grew by more than 25 percent in the past two years – but member activity levels have dropped.
Some 2.65 billion people were enlisted in loyalty programs in the United States in 2012, a rise of 26.7 percent from 2010, but active participation – defined as one engagement within a 12-month period – fell by 4.3 percent.
The article goes on to identify that "…it's crucial for companies to strengthen loyalty programs through innovation and relevancy. As competition increases, innovation through stronger reward initiatives, use of soft benefits, and use of [new] technologies will benefit the brands that offer loyalty programs."
iNeoMarketing's insight:
In other words, it's not a set it and forget it situation: you've got to work it. And if you need to work it, does it make sense for a B2B organization? Is the LOE worthwhile?
If you want to learn more, go here, click on Filter, and then select the Tag Loyalty.
See the article at www.clickz.com
Receive a daily summary of The Marketing Automation Alert directly to your inbox. Subscribe here (your privacy is protected).
If you like this scoop, PLEASE share by using the links below.
iNeoMarketing drives more revenue and opportunities for B2B companies using marketing technologies. Contact us!
See on www.clickz.com