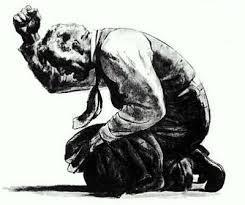 B2B Sales is selling into two fundamentally different potential buyers: one who has done the research, and one who has not. The buyer who has done the research is already briefed on the problem, your product and (most likely) other products, so it is folly to go in and sell a solution when the solution is most likely already formed in the buyer's cranium. And if you're selling to someone who has not taken the time to do the research, then you're selling into ignorance. But that ignorance will be short term: you better believe 5 seconds after you disconnect, that person is online.
Are buyer's interested in solutions? Inherently yes, but given the content available to them, they're looking at how your piece of the puzzle fits into their solution. Find out their perceived solution, poke holes, and see if your puzzle piece fits.
Marketing technology…NOW!
Receive a daily summary of The Marketing Automation Alert directly to your inbox. Subscribe here (your privacy is protected). If you find this valuable, please share by using the links below:
_____________________________________________________________
Featured Marketing Automation Article
The Danger of Marketing Automation – Social Media Explorer | #TheMarketingAutomationAlert
From www.socialmediaexplorer.com – Today, 2:25 PM
Marketing automation seems to be all the rage, but will marketers use it for what it is intended, or muck it up, relying on lazy practices and ruining what should be a perfectly brilliant tactic.
Digest…
The danger for many of us is that we are forever in search of an easy button. Marketing automation is a big, frosty, glazed, delicious one just waiting for us to sink our teeth into. For the set-it-and-forget-it set, marketing automation is an open invitation to extra Words With Friends time during work hours. All we have to do is set up the auto-responders and schedule our content posts to open the top of the funnel and marketing is easy … it's automated.
This marketing automation frenzy we're in now leads many to believe all they need to do is buy some marketing automation software and set it up and you're done. But the meat in using marketing automation software is actually in how you fill the gaps in non-automated ways. You need to make your job easier — generate leads, cultivate and segment prospects and nurture the superficial relationships — with automation. But in order to be the company we all hope for in the ideal of the social business world, the proof to your pudding will be whether or not you are there when customers have questions your automation doesn't answer.
iNeoMarketing's insight:
It requires effort. Effort = qualified resources = $. It's myopic to think that all you have to do is budget for the MA platform. You need a marketing operations person (or a retrained existing staffer). Make no mistake: it is NOT a set it and forget it situation.
_____________________________________________________________
4 Must-Have Nurturing Campaigns for B2B Marketers – Pardot | #TheMarketingAutomationAlert
From www.pardot.com – Today, 2:14 PM
With recent studies showing that 50% of leads are qualified but not yet ready to buy, the question is no longer "should you invest in lead nurturing," but rather, "can you afford not to?
Condensed…
Start with the following four simple drips to get the hang of building targeted, effective campaigns.
The Post-Event Drip
The Renewal Time Drip
The New Customer Drip
The Topic Drip
Pick a common pain point that will grab your audience's attention and compile content around it, then figure out how you can gradually and naturally move from this topic into other features and benefits of your product. Once you've built out this first topic drip and figured out a logical flow of content, building out other topic drips that cater to the priorities of your other prospects will be a cinch.
iNeoMarketing's insight:
Basics, basics, basics. There's so much more to drips than these four, but they are the four basic categories.
_____________________________________________________________
Quality Score Hacks: 3 Sneaky Ways to Increase Your Quality Score | WordStream | #TheMarketingAutomationAlert
From www.wordstream.com – Today, 2:00 PM
Looking for Quality Score hacks? Here are three easy, sneaky ways to increase your Google AdWords click-through rates and Quality Scores.
Digest…
Quality Score Hack #1: Use Site Extensions
If the three rules of real estate are location, location, location, the three rules of Google ads are extensions, extensions, extensions. Ad extensions are free to use and pretty much guaranteed to increase your click-through rates. Which extension you should use depends on what your goals are, so check out our Ad Extensions Cheat Sheet for more info, and remember that you can combine multiple extensions.
Quality Score Hack #2: Bid on Brand Terms
There are a number of good reasons to bid on branded terms in AdWords. Two of them are all about saving you $$$:
Branded terms are dirt cheap due to low competition.
Branded terms get super-duper high CTR's and Quality Scores, so they lift your account-wide average, saving you even more money.
You're also highly likely to rank in the top position for brand terms, which means your sitelinks will display. Branded terms seem to be especially favored when it comes to the new Enhanced Sitelinks.
Quality Score Hack #3: Put an Exclamation Point in Every Ad
Google only allows you to use one exclamation point in your ad, but dadgumit, make sure you use your allotted exclamation point! Something about a vertical line and a dot just makes people more likely to click your ad. It's almost like people can actually hear your ad shouting louder than the other ones. Test it out for yourself – run two ads that are exactly the same except for a single punctuation mark, one with an exclamation point and one without. I bet you $10 the one with the exclamation point gets a higher CTR.
iNeoMarketing's insight:
Outstanding! Quality Scores have a huge impact on your CPC, so if you're able to significantly increase your CTRs (see above), your QS will increase and your CPC will decrease.
_____________________________________________________________
Marketers Studio – David Berkowitz's Marketing Blog: What Marketers Don't Get about Vine | #TheMarketingAutomationAlert
From www.marketersstudio.com – Today, 2:06 PM
Excerpt…
The chain described above shows another important aspect of Vine: it's a community. Vine creators include each other in their Vines and routinely share their favorite Viners' posts. It's a collaborative environment. Remember when it was such a big deal for the cast of "Diff'rent Strokes" to appear on "The Facts of Life" in a crossover episode? On Vine, this happens all the time. Stars are constantly looking to boost their friends' ratings. They're all in this together. And not just during sweeps week.
iNeoMarketing's insight:
There's only so much you can accomplish with a single 6-second video. But the point of the article: it's what the 6 seconds can create from sharing. So ask the question: if you're testing Vine, is it conducive to sharing? Tap into the network.
_____________________________________________________________
Why Sales Is Going Inbound: Introducing Signals – HubSpot | #TheMarketingAutomationAlert
From blog.hubspot.com – Today, 1:51 PM
Excerpt…
Signals is a notification app that helps you know when and how to engage your leads. It lives in Google Chrome, and connects to many of the other tools that salespeople use on a daily basis. Signals shows you real-time notifications based on "signals" coming from emails you've sent, your website, your CRM system, even social media.
What kind of "signals" are we talking about? Here are a few examples:
When a lead opens or clicks an email I've sent from Outlook, Gmail,or Salesforce, I get a notification, giving me insight into the lead's level of engagement and where they stand in the sales process.
When a long-term lead who I thought was cold returns to my website after months of absence, I get an instant notification, right on my desktop.
When a new lead is assigned to me in Salesforce, I know about it and can follow up right away.
Because we are so excited about the potential Signals has to change how salespeople work, we've decided to take a different approach to how we typically introduce our tools. Anyone, HubSpot customer or not, can use Signals for free to get notifications about email interactions. You'll get up to 200 email notifications for free every month; and if you want to get unlimited notifications, to get lead revisit alerts from HubSpot, or to integrate your CRM system, you can do that for just $10 per month, per person.
iNeoMarketing's insight:
Try. This. Now.
_____________________________________________________________
Fill the Gap: What Marketers Really Need from Agencies – MarketingAgencyInsider | #TheMarketingAutomationAlert
From www.slideshare.net – Today, 1:42 PM
Developed by The Marketing Agency Blueprint author, Paul Roetzer, Marketing Agency Insider is the hub for marketing agency news, information, resources, training, education and engagement.
iNeoMarketing's insight:
You want to know where agencies are going? Follow the world of IT services from the late 80's.
_____________________________________________________________
Average Email Click-to-Open Rate Twice as High on Desktops as on Mobiles – MarketingCharts | #TheMarketingAutomationAlert
From www.marketingcharts.com – Today, 1:12 PM
Key excerpt…
49% of email opens happen on a mobile device, says Yesmail Interactive in a new study examining more than 5 billion emails it sent during Q2. But while mobile opens become increasingly widespread, interaction levels on mobile devices lag comparable rates on desktops by a considerable margin. In fact, across 11 industries analyzed, the click-to-open (CTO) rate for emails opened on desktops was roughly double the rate for those opened on mobile devices (22.6% vs. 11.1%).
iNeoMarketing's insight:
This tells me that many marketers are NOT deploying responsive design. The opens are there, but the design is not conducive to clicks. Responsive design is relatively easy, and you can always deploy a service such as Litmus to see your design across a variety of platforms.
_____________________________________________________________
Are +1s more influential than links for search rankings? [data] – Brafton | #TheMarketingAutomationAlert
From www.brafton.com – Today, 1:23 PM
A Moz study asserts content shared on Google+ is tied to search rankings and strategic posting can add significant SEO value.
Key excerpt…
As such, marketers are wise to post their fresh custom content on Google+ if they want it to gain SEO benefits quickly. Because posts on the network are given URLs, title tags with 45 to 50 characters and are not limited in character count, they cross over into full-blown blog posts. This also has advantages, as longer pages correlate with higher search rankings and posts earn internal links.
The study suggests marketers can bolster other social profiles and pages by linking to them in their Google+ accounts, as link equity will be distributed to channels referenced in a member's Google+ "About" page.
iNeoMarketing's insight:
Is Google+ a replacement for LinkedIn for the B2B marketer. Of course not, but I've said for a while that the value of Google+ (and Authorship) to your SEO efforts has been proven, and Google+ needs to be a part of your mix.
_____________________________________________________________
5 Things New Prospects Expect to Find on Your Website – Jill's Jottings | #TheMarketingAutomationAlert
From www.youtube.com – Today, 1:04 PM
Make your website more attractive to prospects by filling it with sales resources. BONUS – get Jill's top 4 sales prospecting tools at http://www.jillkonrath...
iNeoMarketing's insight:
Spend the minute to review!
_____________________________________________________________
Optify | Chart Of The Week: Landing Page Optimization Metrics | #TheMarketingAutomationAlert
From www.optify.net – Today, 1:02 PM
Key excerpt…
66% of the agencies in this survey ranked Conversion Rate as the most useful metric for analyzing landing page performance, and they couldn't be more right. The sole purpose of a landing page is to convert visitors to leads – get them to take the desired action. Whether it's submitting a form, clicking to purchase or "liking" your content, you build a landing page to get the visitors to do something, and you measure it by the conversion rate.
iNeoMarketing's insight:
No surprise, as it is low hanging fruit. However, what is the role of revenue relative to the conversion rate? Is it possible that one landing page, with fewer conversions, generates more revenue than another with higher conversions? Entirely possible, thus the need to first measure revenue generated, NOT conversions.
_____________________________________________________________
Stats: digital strategy and operations – Econsultancy | #TheMarketingAutomationAlert
From econsultancy.com – Today, 12:54 PM
Key excerpt…
Responsys worked with us on the recent Marketing Budgets 2013 report, some of which will also be of interest to strategy and operations fans.
Both in-house marketers and agencies are seeing increases in digital marketing budgets.
Additionally, when it comes to specific digital activities, both companies and agencies are seeing prospective increases in content marketing – 70% of companies say they plan to spend more and 72% of agencies say their clients intend to do so.
iNeoMarketing's insight:
Very much in alignment with other research/studies/posts. Scooped for your 2014 budgeting.
_____________________________________________________________
[Infographic] How to Get More Clicks on Twitter | Dan Zarrella | #TheMarketingAutomationAlert
From danzarrella.com – Today, 12:51 PM
I've often said that the best use of Twitter is as a broadcast medium. You should be creating a ton of interesting content and sharing it with your followers.
_____________________________________________________________
How Do You Measure Content Marketing? [Infographic] – Profs | #TheMarketingAutomationAlert
From www.marketingprofs.com – Today, 12:49 PM
Content – How do you know which pieces of content are working well for your business? The following infographic by Brandpoint walks marketers through the process of measuring their content marketing and …
iNeoMarketing's insight:
Receive a daily summary of The Marketing Automation Alert directly to your inbox. Subscribe here (your privacy is protected).
If you like this scoop, PLEASE share by using the links below.
iNeoMarketing drives more revenue and opportunities for B2B companies using marketing technologies. Contact us!