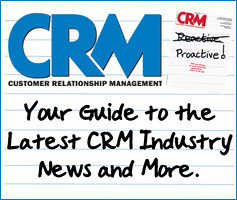 Changing dynamics and a bright outlook.
Key excerpt…
These tools help sellers and marketers capitalize on social networks in a number of ways that boost their results, enabling them to:
Listen to what customers are saying to discover trends and influencers
Engage with stakeholders by participating in meaningful conversations
Collaborate by connecting with colleagues across the enterprise and around the world quickly and easily, benefiting from the collective knowledge of your company
Amplify product messages by stimulating conversations about them in social networks
Take action on ideas, recommendations, and opportunities generated by customers in social networks
Obtain real-time feedback and monitor hot topics to act promptly on concerns or measure the impact of marketing actions
iNeoMarketing's insight:
If you don't know what Social CRM is, then go to the Filter tab above and search the tag Social CRM. I'm finding it harder to see Social CRM as a separate entity, as Social is not just a channel of distribution.
See the article at www.destinationcrm.com
Receive a daily summary of The Marketing Automation Alert directly to your inbox. Subscribe here (your privacy is protected).
If you like this scoop, PLEASE share by using the links below.
iNeoMarketing drives more revenue and opportunities for B2B companies using marketing technologies. Contact us!
See on www.destinationcrm.com