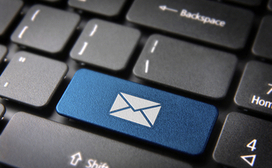 Your challenge as a marketer is to understand these savvier consumers and reach them with relevant, engaging content that speaks to them individually – not as a demographic.
Excerpt…
Batch-and-blast. Spray-and-pray. Whatever expression you prefer, the results are the same. They're not personalized, they're not engaging, and people won't listen. Don't do it. It might seem cheap and easy, but the negative effect to your brand and reputation can be difficult to overcome.
The most effective email marketing has content that looks like it came from a human, is personalized, solves a problem, and is timely and educational. As consumers in general are comfortable with targeted ads and personalized content, they expect marketers to create customized experiences. A smart marketer will use email, not as a one-off messaging tool, but to foster conversations that listen to the potential customer's needs and respond to those needs over time.
iNeoMarketing's insight:
Outbound basics: identify the personas, segment the list by personas, creating the messaging for each persona, offer content specific to that persona, personalize. Rinse and repeat.
See the article at from www.clickz.com
Receive a daily summary of The Marketing Automation Alert directly to your inbox. Subscribe here (your privacy is protected).
If you like this scoop, PLEASE share by using the links below.
iNeoMarketing drives more revenue and opportunities for B2B companies using marketing technologies. Contact us!
See on www.clickz.com