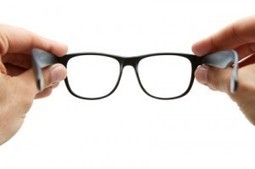 Editor's Note: Today's blog post comes courtesy of Tony Zambito, a leading authority on buyer personas.
Digest…
There are several ways organizations can gain the right perspective, which will get their lead scoring and nurturing in synch with buyers. Here are 3 factors to consider:
1. Gain Perspective On Buyer Goals. Research, gain insight, and design your lead scoring and nurturing system to best fit what goals buyers are attempting to accomplish. Buyers can sense if you have the right perspectives about what they are struggling with or hoping to accomplish. This reflection of understanding should be in your content, offers, available actions buyers can take, and how buyers can opt-in.
2. Gain Perspective On Buying Scenarios. Oftentimes, lead scoring and nurturing systems are aligned with a universal view of buying processes and stages. Misinterpretations can happen frequently here. What is more important is to design scoring and nurturing to the most likely buying scenarios, which can be multiple, for buyers. Higher points should be given to behaviors, which indicate a buyer is in the midst of a scenario. Ranking can be done to prioritize buying scenarios, which best fit the organization's ability to help buyers meet their goals.
3. Gain Perspective On the Path-To-Purchase. Understanding a buyer's path-to-purchase does not mean a universal view of a buying process, journey, or stages. While these can help, what helps more is knowing what buyers must do for each buying scenario they are in the midst of experiencing. The path taken can be quite different between each buying scenario.
iNeoMarketing's insight:
In a phrase: spot-on. MA configuration is done from within the confines of the buyer, not your desires. Get persona-based, then move from there.
See the article at from blog.eloqua.com
Receive a daily summary of The Marketing Automation Alert directly to your inbox. Subscribe here (your privacy is protected).
If you like this scoop, PLEASE share by using the links below.
iNeoMarketing drives more revenue and opportunities for B2B companies using marketing technologies. Contact us!
See on blog.eloqua.com