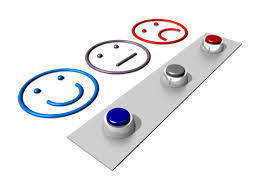 The importance of b-to-b organizations using a phased approach to invest in sales and marketing technology
Excerpt…
To achieve this level of capability, organizations must pass through three phases of maturity and develop a strong partnership between IT, sales and marketing leaders:
Phase 1: The organization's use of technology is emergent. Technology is purchased for tactical purposes with little thought given to data integration or overall business value. Typical characteristics of this phase, which represent opportunities for improvement, include:
The marketing automation platform (MAP) and sales force automation (SFA) system lack seamless bidirectional integration
Insights from social media monitoring and interactions are collected but not integrated into the MAP or SFA systems
Deal registration by channel partners occurs with little or no visibility into the sales cycle
If the organization has a standalone Web analytics tool, its integration with the MAP is limited
Phase 2: The organization has reached an intermediate level. Some systems are integrated, some processes have been re-engineered, and specific technology skills are sought in new recruits. As a result, the organization gains greater insights across sales and marketing and achieves faster ROI. Specific capabilities at this level of technology maturity may include:
Social activity is added to contact records and can trigger marketing actions
Insight into channel partner activity is gathered throughout the sales cycle vs. only at deal registration
Sales assets include more effective content, but they are not accessible from, or through, the SFA system
Marketing is more effective in planning, scheduling and managing resources, but strong underlying processes are lacking
Phase 3: The organization is technologically mature. Integration and process optimization across systems are planned. To maintain progress, the organization must focus on implementing additional technologies to expand its integrated technology ecosystem. Characteristics of this phase may include:
Integrated inbound and outbound tactics across multiple marketing channels
An understanding of the impact of reputation efforts on business goals
Increased sales productivity and effectiveness
Data is available for analytics, not just reporting
Tighter integration enables improved channel content syndication and customization, as well as better visibility into partner lead disposition
iNeoMarketing's insight:
There's a pre-phase, and you don't want to be there. And there's a Phase 4: how the data is used. Regardless, this is one of the best models we've seen to define B2B organizations and their investment in sales and marketing technology.
In another post, an author discussed replacing BANT with his sales strategy. If you're selling sales and marketing technology, you'll want to incorporate this model into your thinking.
See the article at from www.siriusdecisions.com
Receive a daily summary of The Marketing Automation Alert directly to your inbox. Subscribe here (your privacy is protected).
If you like this scoop, PLEASE share by using the links below.
iNeoMarketing drives more revenue and opportunities for B2B companies using marketing technologies. Contact us!
See on www.siriusdecisions.com