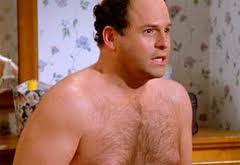 External factors are forcing B2B marketers to Go Digital: competitors are using marketing technology; suspects, prospects, clients are available via social media; Sales demands it (CRM, nurtured leads, etc.); Management seeks the measurability that analytics provides; and there's an abundance of data.
The tools are there, the technology is there, and it's not hard (not easy either). So what's holding B2B marketers back? A comfort zone? Ignorance? Budget?
Today's Featured Marketing Technology article says it best: "To evolve and better prepare your marketing organization to the modern technological landscape, it's necessary to understand, accept and immerse yourself in the new technological and data-driven landscape."
You've got no choice.
Marketing technology…NOW!
Receive a daily summary of The Marketing Automation Alert directly to your inbox. Subscribe here (your privacy is protected). If you find this valuable, please share by using the links below:
__________________________________________________
Featured Marketing Technology Article
Technology Makes "Classic Marketers" the Neanderthals of Digital World | SiriusDecisions Blog | #TheMarketingAutomationAlert
From www.siriusdecisions.com – Today, 9:43 AM
Key excerpt…
Are classic, technology-light marketers doomed to suffer the same fate as Neanderthals with the rise of the digital marketer? This new species brings a mastery of new technologies, data and ideas that make him/her more adaptable in a rapidly changing marketing landscape. A classic marketer has two choices: embrace and adapt, or become irrelevant and unemployed. To evolve and better prepare your marketing organization to the modern technological landscape, it's necessary to understand, accept and immerse yourself in the new technological and data-driven landscape. That doesn't mean abandoning everything you've learned about marketing over the last several decades. It does mean taking only the strongest and most advantageous strategies and tactics (those advantageous Neanderthal genes, as it were) from classic marketing, adapting and applying them to the digital world.
iNeoMarketing's insight:
That's what is called a smackdown. And it could not be better stated.
Don't be that marketer.
__________________________________________________
[GRAPHIC] Six critical marketing focus areas to ensure 2014 success | @HeinzMarketing | #TheMarketingAutomationAlert
From www.heinzmarketing.com – Today, 9:33 AM
iNeoMarketing's insight:
Brilliant, and should be the starting point for your planning. You need to reinvent in the face of marketing technology, so start here.
See the image here.
__________________________________________________
CMOs Struggle to Valuate Impact of Marketing Spend; Optimistic About Economy – Profs | #TheMarketingAutomationAlert
From www.marketingprofs.com – Today, 9:26 AM
Key excerpt…
Only one-third of chief marketing officers report that they are able to demonstrate quantitatively the impact of their marketing spending, according to a recent report by The CMO Survey.
Proving the value of social media spending is a particular challenge for top marketers. Only 15% of CMOs surveyed report proven quantitative impacts from their social media marketing. Another 36% say they have a good sense of the qualitative impact, but not the quantitative impact.
Moreover, almost half of the CMOs surveyed (49%) have not been able to show that their company's social media activities have an impact on their business.
iNeoMarketing's insight:
I've scooped about this report this week and last week, but this post brings the key issue to the forefront: that 1/3 of CMO's are able to quantitatively demonstrate the impact of their spend.
It should be 100%, and your 2014 budget should be aimed at 100%. Tools are there, technologies are there.
__________________________________________________
Micro-failures and the future of marketing – Econsultancy | #TheMarketingAutomationAlert
From econsultancy.com – Today, 9:18 AM
There is a seismic shift occurring in marketing as startups, for various reasons, are forced to discover new ways to grow their user bases.
Condensed…
Marketing is now agile
Instead of having a board meeting that decides to allocate $10,000 to AdWords, why not spend $250 on AdWords (without asking anyone), and see what happens?
Instead of spending three months building and implementing an affiliate solution, why not sign up for a cheap web app that has the core functionality you need, hand recruit five affiliates, and see what happens?
Instead of talking for a week about the pros and cons of a certain social media campaign, why not just start it today, and see what happens?
We've spent so long optimizing our marketing for execution, we didn't realize that we should actually be optimizing for ignorance. If we find a marketing strategy that works we can always refine our execution when appropriate, but that was never the real problem. It's finding a strategy that works at all (our ignorance) that should have been solved for.
Micro-failures are the future of marketing because they solve for ignorance, not execution.
iNeoMarketing's insight:
What, like this is something new?
My head mini-implodes when I read stuff like this, as if this is new, keen insight. Let's see, how else has this approach been called?: skunk works? testing? test market? "give it a try and see if it works?" Talk about optimizing for ignorance: how about not repeating history's mistakes.
Agile marketing is a process. Search the tag "agile marketing" to read about agile marketing process, esp. Scott Brinker.
__________________________________________________
Why Most B2B Advertising Doesn't Matter (And Steps To Fix It) – B2B Digital Net | #TheMarketingAutomationAlert
From b2bdigital.net – Today, 9:09 AM
You agonize over the details of your marketing, yet your audience cares about it less every day. The problem? Marketing teams approach it wrong.
Digest…
Meanwhile, your audience runs by. Your ad briefly passes through their peripheral vision. It doesn't matter anymore what you think. All of this was for them, not for you.
Did it capture their attention?
Did it draw them in?
Did it make an impression?
Or did it just pass by, part of the ambient busyness they filter out every day?
Solution:
1. Get attention
Without a brief moment of attention, nothing else matters. Your audience has no intention of giving you their attention, you must earn it with everything from design to headlines.
2. Agonize over the first impression
If they see it for 2/10ths of a second, what are they left with? Do you hold their attention, or is it gone?
3. Then perfect your delivery
If you don't already have their attention, you will not be seen. And marketing that is never seen is like the proverbial tree falling in the forest.
iNeoMarketing's insight:
Forget the notion of breathing life into B2B advertising: that ship has sailed. But take note of these three points as they are applicable to anything produced by the team.
__________________________________________________
The Secret Side of Google AdWords: Video Ads – KISSmetrics | #TheMarketingAutomationAlert
From blog.kissmetrics.com – Today, 9:05 AM
If you are using Google AdWords to generate leads and drive sales, you've probably noticed increasing competition for many of your keywords over the last few years.
Condensed…
Google TrueView videos are called such because advertisers are charged only when a video actually is viewed by a user. The biggest strength of TrueView is the feedback provided to advertisers. Who are the users? Where are they coming from? And most importantly, are they watching?
The three formats offered in TrueView are in-stream, in-search, and in-display.
In-Stream: Ads play at the beginning, middle, or end of YouTube partner videos (partners are any YouTube user that has decided to make money by displaying ads in their videos). Viewers have the option to skip the ad after 5 seconds. If the video ad is 30 seconds or longer, you're charged once the ad reaches the 30-second mark. With shorter ads, you're charged only if the entire video runs.
In-Search: Ads are displayed in search results when specific keywords are searched and aren't played until someone selects the video. You're charged once the user clicks to play the video.
In-Display: Ads appear next to other videos on the YouTube Watch page and are labeled as an ad. You're charged once the user clicks to play the video.
iNeoMarketing's insight:
A very useful and informative post that goes beyond Google AdWords video on YouTube. If video is on your "Test this" list, then refer to this post.
__________________________________________________
Little-Known Google Marketing Resources You Should Consider Using — socialmouths | #TheMarketingAutomationAlert
From socialmouths.com – Today, 8:12 AM
Are you aware of all the marketing power tools Google can provide for your online business? Here are some you should consider adding to your marketing toolbox
Digest…
Think Insights has actually been around for a couple of years, though the site has been recently updated. It's largely self-promotional, but it also gives you free access to studies that show you how certain demographics use the worldwide web.
You might hesitate to use Google's Surveys when you learn that this resource is a paid service, but you need to realize that stepping outside the usual email list by doing research with surveys will always entail monetary cost.
Market Finder helps you determine who your potential customers are in the global arena. All you need to do is enter a keyword related to your product or service, and then choose the region where you want to promote your business.
Tag Manager is something practically everyone involved in online marketing will benefit from. What it essentially does is allow you to manage tracking tags centrally without touching the back end code, as long as someone in the IT department has already added the main container. This is marketing liberation: no more begging to the IT geeks!
Tag Assistant: This is actually the Chrome extension of the Tag Manager, so if you're using, or planning to use, the former, then it could indeed be a good idea to use this as well. It makes the task of double-checking your tag configurations a lot easier.
Universal Analytics is an improvement of Google Analytics, and just like its label implies, it's not bound solely to all things inbound. Although Universal Analytics is still in beta form, it is expected to change your way of thinking when it comes to marketing analytics. It is also expected to change the way you use analytics, bringing in a new functionality and flexibility to reporting.
iNeoMarketing's insight:
I had no idea the Surveys and Market Finder existed! This is good stuff.
__________________________________________________
Three Key Job Roles to Make Your Marketing Automation Rock – Marketing Pilgrim | #TheMarketingAutomationAlert
From www.marketingpilgrim.com – Today, 7:51 AM
Digest…
Content Manager
Make sure you have an individual who can create a steady stream of great content. Ideally, this person will have some writing in his or her background.
Marketing Operations Manager
You will need someone who enjoys mechanics. Setting up integrations, key reports, segmentation, and flows in the system are just some of the activities a good marketing operations person will do.
Nurturing Manager
This role makes sure you are squeezing the juice from the orange. They will work with your content manager and make sure their programs have the right content mapped to the buying cycle. It is also a very critical role because when done well, since nurtured leads can produce a 20 percent increase in sales opportunities versus non-nurtured leads. It is ideal to have someone in this role who understands your buyer and user personas, and also is very good at thinking through the right workflows.
iNeoMarketing's insight:
The last thing you want to do is add bodies to a technology.
The real answer is: where is your department going relative to corporate objectives, and what can you do to reconfigure your human resources to achieve that direction? Outsource that which is not mission-critical, i.e., Content; consolidate where possible, e.g., can Marketing Ops handle Nurturing (yes); and think broadly, i.e., how does the influx of marketing data impact the company, and do I have the wherewithal to maximize on this information?
__________________________________________________
B2B Purchase Process Data for 2013 – BrainRider | #TheMarketingAutomationAlert
From www.brainrider.com – Today, 7:33 AM
Condensed…
Key finding: the top 4 information types used during the B2B purchase process
#1 pricing information
#2 technical/product/or service specifications
#3 industry or competitive comparisons
#4 interviews with company experts
Making the effort to provide some pricing information for example how you approach pricing, how a buyer should budget for a purchase, or even sample project pricing will deliver relevant content and provide valuable prospect profiling data.
B2B Competitive Comparison Tools
The B2B Purchase Process includes comparing solution alternatives and vendors. So it is not a surprise to see industry and competitive comparisons highly ranked. B2B Buyers are trying to understand the market and how different solutions will apply to their specific needs and pains. But B2B marketers rarely share relevant or useful comparison tools or information. This is a missed marketing opportunity. As a vendor in the space, you are uniquely positioned to understand your industry and competitors. The current providers of comparison content are 3rd party research firms and analysts who often focus on information gathering and proprietary analysis formats rather than really useful analysis. So if you believe that your offer a real value proposition, go ahead and map it out for your prospects. It is information they want to know!
iNeoMarketing's insight:
More from the BaseOne report, scooped yesterday.
__________________________________________________
4 Types of Referral Programs Every Business Needs – Duct Tape Marketing | #TheMarketingAutomationAlert
From www.ducttapemarketing.com – Today, 7:38 AM
You need to keep your referral generation efforts front and center and build many and varied touchpoints along the customer referral journey.
Summarized…
Direct referrals
A direct referral program is the type where you simply state to your existing clients an offer for the act of creating a referral that turns into a client.
Implied referrals
This type of referral is terribly underutilized. In an implied referral program you want to do things that make it very obvious you are doing work for someone, without necessarily asking for referral.
Tangible referrals
With a tangible referral you put something in the hands of your customer that has real value and that they can give to a referral source. The thing I like about this tactic is that you can run it three or four times a year as a low cost, low exposure way to keep referrals top of mind.
Community referrals
There are so many community organizations that need and deserve your support. When you partner with a nonprofit player and support their mission, events and needs you can also offer promotional support by running the occasional promotion that benefits your partner.
iNeoMarketing's insight:
Referral programs are straightforward: no curveballs. The question is always around execution. Example: how can you use LinkedIn for referrals, going beyond Recommendations?
__________________________________________________
The Epic Face-Off in Copywriting: Hype vs. No-Hype [Infographic] – Profs | #TheMarketingAutomationAlert
From www.marketingprofs.com – Today, 7:09 AM
Writing – This is the best infographic you have ever seen discussing the difference between hype-filled writing and straightforward copy. Which one works best for your audience?
__________________________________________________
Grow Your Business Using Content Marketing Infographic – Dendrite Park | #TheMarketingAutomationAlert
From dendritepark.com – Today, 7:07 AM
This content marketing infographic illustrates how we think about growing a business online and what channels to use to reach your potential customers.
iNeoMarketing's insight:
Receive a daily summary of The Marketing Automation Alert directly to your inbox. Subscribe here (your privacy is protected).
If you like this scoop, PLEASE share by using the links below.
iNeoMarketing drives more revenue and opportunities for B2B companies using marketing technologies. Contact us!