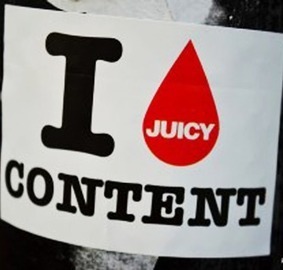 Before you jump into content marketing, here are 7 elements that often go missing in a content marketing strategy.
Condensed…
1. Tapping Into Paid Channels
2. Creating Custom Landing Pages
3. Consistently Using Social Media
Beyond being present and conversational, social media is a great way to share links to your content and other relevant content. But, it's not just about tweeting a link once, or posting something to Google +, it's about creating meaning to others and providing access to relevant information: your content!
4. Diversifying Content Types
5. Building Personas
6. Integrating Strategies
So you just launched a knitting podcast. Good work! Little did you know the guy up in the advertising department just put the finishing touches on an amazing PPC campaign promoting this year's must-have pattern. Whatever the case: You two should talk! The ad campaign should click through to your podcast and your podcast should promote that pattern. Your content, wherever it may live, cannot exist in a vacuum — what would be the point of that?
7. Measuring the Right Numbers
Last, but definitely not least, everything above is great but without measuring, the effectiveness of your strategy is just a hypothesis. This cannot be emphasized enough, analyzing the numbers behind-the-scenes is what will help you best set the stage and better serve your audience.
___________________________________
-Receive a FREE daily summary of The Marketing Technology Alert directly to your inbox. To subscribe, please go to http://ineomarketing.com/About_The_MAR_Sub.html (your privacy is protected).
-If you like this scoop from The Marketing Technology Alert (brought to you by iNeoMarketing), PLEASE share by using the links below.
iNeoMarketing's insight:
As a reader of The Marketing Technology Alert, you are most likely NOT missing out on these 7 tactics, but my bet is that you're not executing on all of them simultaneously.
See on unbounce.com