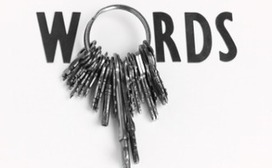 Consider these data sources that can be leveraged to fill the void.
Excerpt…
Pay attention to other search engines: While Google keyword level data is gone, all other search engines should still be passing along their keywords.
Google Webmaster Tools: It provides great data and should have already been a part of your monthly SEO analysis. It gives you the ability to see your natural search "impressions" and "clicks" at both the keyword and destination URL level.
Google AdWords has been used for natural search keyword research ever since they offered a keyword tool, but recently they have added the ability to import Google's natural search data directly into your AdWords reporting so that you can see SEO and SEM together.
Destination URL Metrics: So you can't see keyword level data, but with some heavy mining of your historic web analytics data, you can get an idea of what natural search keywords drive traffic to which destination URLs. With a bit of work, you should be able to report on how your natural search destination URLs are performing and you can tie that back to the historical keyword data.
___________________________________
-Receive a FREE daily summary of The Marketing Technology Alert directly to your inbox. To subscribe, please go to http://ineomarketing.com/About_The_MAR_Sub.html (your privacy is protected).
-If you like this scoop from The Marketing Technology Alert (brought to you by iNeoMarketing), PLEASE share by using the links below.
iNeoMarketing's insight:
We have to remember that the playing field is level. Of course, it's a blow to your SEO strategy, but it's a blow to everyone's SEO strategy. Adapt or lose.
See on www.clickz.com