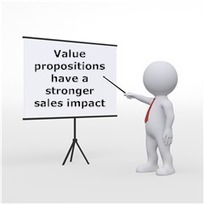 Condensed…
Elevator Speech
An elevator speech is a short, 1-2 sentence statement that defines who you work with (target market) and the general area in which you help them.
About 10 seconds long, it's used primarily at networking events to attract potential clients and stimulate discussion. The following elevator speeches show you how some people describe what they do:
— > "I work with small businesses who are struggling to sell their products or services into large corporate accounts."
— > "We help technology companies effectively use their customer information to drive repeat sales."
— > "I help small-to-medium sized manufacturing companies who have difficulties with unpredictable revenue streams."
Unique Selling Proposition
A unique selling proposition (USP) is a statement about what makes you and your company different from other vendors. Its primary value is to create competitive differentiation. A USP is often used in marketing materials or in talking with customers who are ready to buy. Here are a few good USP examples:
— > We specialize in working with financial institutions. (Specialty)
— > We guarantee service in 4 hours or your money back. (Guarantee)
— > We use a unique tool called SureFire! to analyze your critical needs. (Methodology)
USPs are far more effective in the business-to-consumer market than in business-to-business sales.
Value Proposition
A value proposition is a clear statement of the tangible results a customer gets from using your products or services. A strong value proposition is specific, often citing numbers or percentages. It may include a quick synopsis of your work with similar customers as a proof source and demonstration of your capability.
___________________________________
-Receive a FREE daily summary of The Marketing Technology Alert directly to your inbox. To subscribe, please go to http://ineomarketing.com/About_The_MAR_Sub.html (your privacy is protected).
-If you like this scoop from The Marketing Technology Alert (brought to you by iNeoMarketing), PLEASE share by using the links below.
iNeoMarketing's insight:
Got to love the basics. Jill nailed it, with the exception of one thing:
A USP is not necessarily exclusive to B2C. For message building, I've often found it quite useful as it narrows matters down to that singular focus with the singular benefit.
See on www.jillkonrath.com