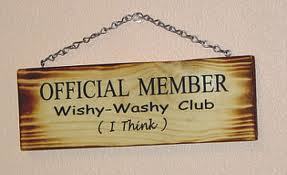 Sam was as prepared as one could be for the meeting with Jerry.
The CFO had already given her a rash of nonsense for the first draft of the budget, and rightly so. Topically, it was correct, but in retrospect it was not well thought-out, so the exercise to proof it, discuss it with colleagues and cement it with facts was well worth the effort.
Sam presented the case, and Jerry was quiet through the review of Marketing Budget Redux. That's a good sign, Sam thought. Everything was justified with data, albeit secondary, but what impressed Jerry was the CIO's buy-in to the plan: if Phil was willing to transfer staff over the Sam as a part of the reorganization behind the data-driven effort, then the approach had to be sound and logical.
"So Philly signed-off on this, but Paula's not buying, right?" No surprise to Jerry that Paula was digging in her heels: Paula would want to control her team's destiny with an expanded Inside Sales group and rely on pounding targets with phones, emails, meetings, etc. And Jerry was not going to alienate his VP of Sales with Paula if she perceived Sam's budget as encroachment and loss of control.
But Jerry found it appealing that there was an alternative to reducing the increase in Inside Sales headcount, especially in light of an increasingly competitive marketplace. Sam's plan may have legs, Jerry thought.
But he was not 100% in favor.
Today's curated articles summarized for your quick review:
— > Elevator Speech vs. Unique Selling Proposition vs. Value Proposition – Jill Konrath http://sco.lt/6FQQe9
— > Balance Trust With Targeting In Social Reach Marketing – Forrester http://sco.lt/4vxYJd
— > Gartner's 2013 Hype Cycle for Emerging Technologies Maps Out Evolving Relationship Between Humans and Machines http://sco.lt/6olULB
— > Breaking 5 Bad Content Marketing Habits That Need To Be Stopped – FastCompany http://sco.lt/6Fi1mD
— > Finally, Google Plus Allows You To Customize Your Account's URL – FastCompany http://sco.lt/6AX7hZ
— > 7 Tips for Using Buyer Personas in Lead Nurturing – Marketing Action Blog – Act-On http://sco.lt/7sKpO5
— > Reps Say They're Left Out of the Sales Content Development Process – MarketingCharts http://sco.lt/8psSy9
— > More Marketers Using Video in Their Email Campaigns – MarketingCharts http://sco.lt/8HfWkL
— > Gamification as a Content Marketing Tactic – How Brands Are Engaging Consumers – Top Rank Blog http://sco.lt/7UvCCn
— > Firms Face Challenges in Digital Transformation – eMarketer http://sco.lt/91A1OD
— > 7 Reasons Your Website Redesign Won't Be As Painful As You Think – HubSpot http://sco.lt/7KqR5V
— > Infographic: How to Get PR – Marketing Technology Blog http://sco.lt/8lu59F
A Pre-launch Program for Marketing Automation Alert Readers…
Customized Curated B2B Content now available in beta for B2B companies, agencies and marketing tech vendors*. To learn more, go to Q8content.com.
*Et disponible en Français
See ALL Top Curated Marketing Technology Articles here.
___________________________________
-Receive a FREE daily summary of The Marketing Technology Alert directly to your inbox. To subscribe, please go to http://ineomarketing.com/About_The_MAR_Sub.html (your privacy is protected).
-If you like this post or any of the scoops from The Marketing Technology Alert (brought to you by iNeoMarketing), PLEASE share by using the links below.