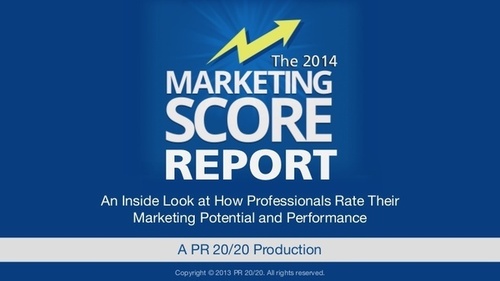 "The 2014 Marketing Score Report takes an inside look at how 318 marketers, executives, and entrepreneurs rate their organizations using 132 factors across 10 sections. The factor ratings (0-10 scale) are combined with 27 profile fields (e.g. annual revenue, revenue goals, marketing budget, employee size, industry, sales cycle length) to provide strategic insights, and help drive change and improved performance."
__________________________________
► Receive a FREE daily summary of The Marketing Technology Alert directly to your inbox. To subscribe, please go to http://ineomarketing.com/About_The_MAR_Sub.html (your privacy is protected).
iNeoMarketing's insight:
It's worth the 5 minutes to peruse so as to see if there are any ideas that pop-up. And it's a nicely segmented report.
See on www.slideshare.net