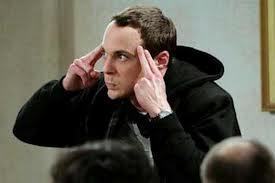 When do you really need marketing automation?
Suppose you know every single targeted prospect in your market…everyone. You know all the players, responsibilities, purchasing approval processes, etc. Do you need marketing automation? Of course not. You don't need inbound marketing: SEO, PPC, trade shows, social, advertising, etc. And it's debatable that you need outbound marketing. You need Account Based Marketing, with a plan for each account. That's it, that's what is needed.
On the other end of the spectrum: suppose you do not know a single player. No one. Clearly marketing automation plays a role as a part of the inbound process. More than plays a role: it's critical.
Suppose you're somewhere in between. Suppose your company has client Accounts with Contacts but it's not the complete market. You need to constantly reach out and keep your clients "entertained" with content, while you conduct inbound marketing to bring more into the fold. You need MA. Suppose you have a complete list of everyone in your market, but there is absolutely no relationship. MA plays an important role as you conduct your outbound efforts (inbound is not necessary).
Bottom line: if you have a relationship with everyone in your market, you need ABM. If you have to conduct inbound and/or outbound marketing, you need marketing automation. If you don't need ABM, inbound or outbound marketing, then you better shake a lot of hands.
Marketing Technology…NOW!
Have a comment? Email it to info@ineomarketing.com or comment below. I'll publish it here.
Today's curated articles collected for your quick review:
— > Content marketing trends 2014 – Smart Insights http://sco.lt/8pw4HJ
— > Adobe Digital Marketing Blog | The New Marketer in the Digital Age http://sco.lt/64d9HN
— > Top 5 Indicators An SEO Company Is Trying To Rip You Off – TechWyse http://sco.lt/6lhmGf
— > Marketo Acquires Insightera | SiriusDecisions Blog http://sco.lt/8SaYpV
— > Content at the Center of Marketing | Kapost Content Marketeer http://sco.lt/7xrl33
— > How Google Is Killing Native Advertising by @wittlake — B2B Digital Marketing http://sco.lt/8vtv3h
— > Want Conversions? Start with User-Friendly, Useful Landing Pages – KISSmetrics http://sco.lt/4qhj29
— > Everything Technology Marketing: Developing Your Marketing Analytics Strategy http://sco.lt/9DeVBB
— > Why Your Gamification Efforts Are Failing | Gigya's Blog http://sco.lt/72JaQT
— > B2B Marketers Use Stories for Successful Digital Video – eMarketer http://sco.lt/74VygT
— > The Next Domain Gold Rush: What You Need to Know – Moz http://sco.lt/7nYyR7
— > Video Is the Future of Social – All Things D http://sco.lt/5QoMBl
— > Marketers Step Up Spending on ABM | IT Services Marketing Association http://sco.lt/7sbLzl
— > 2 Fundamental Marketing Reports to Manage your Web Marketing – Bluewire http://sco.lt/5v2dXd
See ALL Top Curated Marketing Technology Articles here.
___________________________________
► Receive a FREE daily summary of The Marketing Technology Alert directly to your inbox. To subscribe, please go to http://ineomarketing.com/About_The_MAR_Sub.html (your privacy is protected).