See on Scoop.it – The Marketing Technology Alert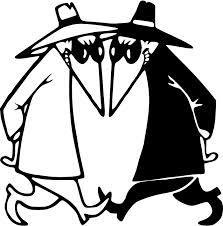 Advanced/ DIgest…
We found that the demands on marketing are growing far more eclectic, stretching marketing organizations and their leaders between divergent poles. The stretch is occurring across five critical axes:
Sophisticated Strategist vs. Entrepreneurial Trailblazer. Stable, mature markets offer large, reliable revenue streams, but competition tends to be fierce and growth potential is limited. Marketers must rely on intricate consumer insights and sophisticated strategies to eke out marginal gains. Emerging markets, in contrast, offer far less data to guide marketers, but far greater growth potential.
Business Leader vs. Marketing Guru. Companies increasingly require a CMO to be much more than a marketing star. Today's CMOs are expected to help the CEO shape overall business strategy and guide how resources are allocated across the business. Metrics are a key driver of this shift. Historically, measures of marketing effectiveness could demonstrate only that marketing investments had created potential for the business to succeed. Today's metrics can quantify marketing's contributions to the top and bottom line. This is accelerating the trend toward assigning chief marketers broad business responsibilities.
Sector Specialist vs. Versatile Partner. Companies have often presumed that a CMO must rise within their own industry or one closely related. But many CEOs now want CMOs to be a versatile partner who can help make sense of all that is unfolding in the wider world, not just within one sector.
Innovation Champion vs. Shopper Expert. Some organizations divide the role of the CMO into two areas of responsibility: an innovation champion focused on developing the pipeline for the future, three to five years out, and a shopper expert focused on delivering a P&L today. Most CMOs are far more skilled at one or the other. But current and aspiring CMOs will need to acquire enough knowledge and experience outside their expertise to effectively lead both dimensions.
Digital Expert vs. Marketing Traditionalist. The power of big data and digital marketing has created a rush to infuse traditional marketing teams with digital talent. The danger is that freshly recruited experts in social media, SEO, analytics and other digital disciplines will fail to mesh with the traditional operation, with its expertise in areas like branding, promotion and product management. In effect, this creates two marketing functions that work in proximity, but not fully together. CMOs will be increasingly challenged to ensure that marketing is integrated and cohesive as its resident expertise grows markedly more diverse.
___________________________________
► Receive a FREE daily summary of The Marketing Technology Alert directly to your inbox. To subscribe, please go to http://ineomarketing.com/About_The_MAR_Sub.html (your privacy is protected).
iNeoMarketing's insight:
Absolutely applicable to the B2B world, especially the last comparison.
See on adage.com