See on Scoop.it – The Marketing Technology Alert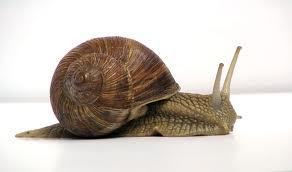 Will be left behind/
Marketing technology/
Must transition now
___________________________________________________________
Marketing Technology…NOW!
Have a comment? Email it to info@ineomarketing.com or comment below. I'll publish it here.
Today's curated articles collected for your quick review:
— > Customer Experience Matrix: Relationships in the Marketing Technology Landscape http://sco.lt/4xVSvh
— > Is My Company Ready for Marketing Automation? – HubSpot http://sco.lt/4rl5Xt
— > How to Stop Leads from Leaking Out of Your Sales Funnel – OMI http://sco.lt/6jUCgb
— > Study: What Makes You Click On A Headline? – MarketingLand http://sco.lt/4qFrxx
— > [FREE REPORT] Why was that Retweeted?: The Retweet Report – TrackMaven http://sco.lt/6HJW1h
— > Content Greats of 2014 for B2B Marketers | ANNUITAS http://sco.lt/7O57Kr
— > 5 Ways to Find Keywords That Deliver Web Marketing Results – Convince&Convert http://sco.lt/6HfVwH
— > How Modular Content Works – Newfangled http://sco.lt/5XtyGP
— > The Evolution of the Perfect Marketing Department | Adecco http://sco.lt/9INRnF
— > [Infographic] The Four Types of B2B Marketing Organizations – eConsultancy http://sco.lt/8phxej
— > Infographic: Eye tracking tips that will keep readers on your website – Ragan http://sco.lt/6apRDd
— > Why Marketers Need to Care About Social Search [Infographic] – Profs http://sco.lt/8I8tWb
See ALL Top Curated Marketing Technology Articles here.
___________________________________
► Receive a FREE daily summary of The Marketing Technology Alert directly to your inbox. To subscribe, please go to http://ineomarketing.com/About_The_MAR_Sub.html (your privacy is protected).