See on Scoop.it – The Marketing Technology Alert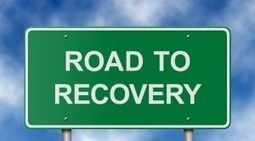 Basic/ Digest…
What CMOs need to do is focus on creating seamless, easy-to-use-and-navigate, relevant and meaningful experiences for customers, regardless of their device or channel. And that doesn't mean launching a full redesign of your website with fancy UX architecture, nor does it mean you should put all your mobile eggs into the responsive design basket. It means taking the slow and steady approach to test and tweak every single experience across the entire engagement funnel and using real-time data to power more personalized experiences that meet the individual needs, habits and behaviors of customers.
Consider taking a piece of your PPC ad budget and instead, put it to good use by testing and optimizing your online experience. I'm not talking about search engine optimization (SEO). What I'm talking about is making every single page a funnel within a website or mobile site optimized and personalized for the actual traffic you are driving to it.
___________________________________
► Receive a FREE daily summary of The Marketing Technology Alert directly to your inbox. To subscribe, please go to http://ineomarketing.com/About_The_MAR_Sub.html (your privacy is protected).
iNeoMarketing's insight:
The thrust here is the single-mindedness of the TOFU, as opposed to ensuring the complete UX is what it needs to be. PPC is used just as an example.
We get it.
See on pauldunay.com