See on Scoop.it – The Marketing Technology Alert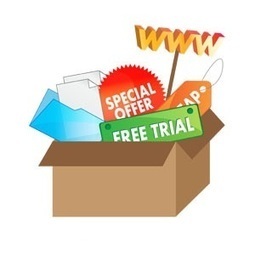 Basic/ Digest…
1. TOFU optimization (AKA knowing your anonymous visitors)
Top of the funnel (TOFU) marketing is about getting found online and generating leads. Most marketing automation vendors help you create campaigns, get found online and manage the leads you get as a result, but their lead nurturing capabilities focus more on middle of the funnel (MOFU) or bottom of the funnel (BOFU). According to Sirius Decisions, "by 2015, we expect to see 71 percent of b-to-b organizations' new inquiries coming via the corporate Web site." This shows that the importance of converting your anonymous visitors into known leads is just going to increase, which is why TOFU optimization is becoming critical.
2. TOFU personalization (AKA personalization for anonymous visitors)
So, once you capture the anonymous visitors' behavior, what next? For starters, you can serve each anonymous visitor or segment of visitors the most relevant calls-to-action or the next step most appropriate for them. In a world where 57%of the purchase decision is complete before a customer even calls a supplier, (According to CEB's Marketing Leadership Council) you clearly need to engage your anonymous visitors.
3. Engaging with abandoning or bouncing visitors
Once visitors decide to leave your website, you can't stop them at the door, right? Wrong. On landing pages, you can offer an alternative, highly relevant call to action as a way to re-engage and entice visitors to give your business another look. Similarly, on regular pages you can encourage visitors to continue reading by promoting just the right offer as they are heading out the door.
___________________________________
► FREE: AgileContent™ delivers more quality content to your market! Get your FREE 14 Day Trial NOW!: http://goo.gl/rzeg79. No credit card required!
► Receive a FREE daily summary of The Marketing Technology Alert directly to your inbox: http://ineomarketing.com/About_The_MAR_Sub.html (your privacy is protected).
iNeoMarketing's insight:
Perhaps the article should read "How to Optimize Conversions from Your Anonymous Visitors."
See on www.brightinfo.com