See on Scoop.it – The Marketing Technology Alert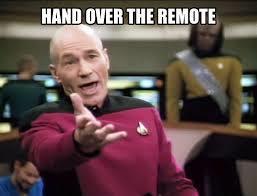 Interesting research from Gartner reporting that 81% of firms with greater than $500M in revenue have a chief marketing technologist role. What does this mean for the B2B CMO at firms with less than $500M in annual revenue?
Should this be a harbinger, then you have to believe that there are far fewer budget dollars available at many companies to afford a CMO and a CMT. Something has to give.
On one hand, the CMO can have a Marketing Operations guru to manage staff while not only making sense of the Marketing Technology Landscape, but also finding ways to integrate various pieces. On the other hand, if you believe that marketing is marketing technology, then the CMO has two choice: become ensconced in the technology, or hand over the technology keys to IT.
This is a rapidly moving environment, and will only become more complex as time moves on. And frankly, it may be too late for the traditional CMO to take on the role of CMT. Hope the CIO has room on his/her agenda for marketing technology.
Marketing Technology…NOW!
Have a comment? Email it to info@ineomarketing.com or comment below. I'll publish it here.
Today's curated articles collected for your quick review:
— > 4 things you need to know about the B2B Content Funnel – OMI http://sco.lt/5gGaZN
— > INFOGRAPHIC – 10 Reasons Why Small Businesses Can't Ignore Social Media – Jason Squires http://sco.lt/6GbFDd
— > Driving Content Marketing Success in Europe – 2014 – HubSpot http://sco.lt/6qvtrt
— > Considerations Before Investing in Marketing Automation – Act-On http://sco.lt/4nlbaz
— > [INFOGRAPHIC] CMO vs. CIO | http://ModernMarketingPartners.com http://sco.lt/55vvv7
— > 5 Reasons Why Cartoons Belong in Your Marketing Campaign – Salesforce http://sco.lt/6Rk04f
— > Could This Headline Technique Double Your Click-Throughs Too? – Copyblogger http://sco.lt/9B87wf
— > 3 Actionable Data Points Every Marketer Needs in 2014 – ClickZ http://sco.lt/6YlZXl
— > Three Ways to Kick-Start Your Small-Business Marketing [Infographic] – Profs http://sco.lt/5O6GFF
— > Infographic: The Ultimate Guide To CMS – Official Bluehost Blog http://sco.lt/5yQutV
See ALL Top Curated Marketing Technology Articles here.
___________________________________
► FREE: AgileContent™ delivers more quality content to your market! Get your FREE 14 Day Trial NOW!: http://goo.gl/rzeg79. No credit card required!
► Receive a FREE daily summary of The Marketing Technology Alert directly to your inbox. To subscribe, please go to http://ineomarketing.com/About_The_MAR_Sub.html (your privacy is protected).