See on Scoop.it – The Marketing Technology Alert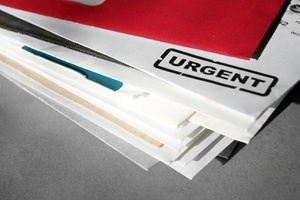 Basic/ Digest…
1. Use a Widget
2. Offer Prizes
3. Personalization
4. Clarity of Intent
This one can't be overstated, and it works the same for both print and online: Your CTA has to be clear. There's no room for vagueness in a CTA. Make the next step obvious, and give a specific time frame for completion. Does the offer expire in an hour? Tell them that. Have every incentive driver point to one location—the CTA—and be clear about what steps should be taken.
5. Repetition
Within your messaging, whether direct mail, email, or a newspaper ad, zero in on exactly what you're trying to accomplish and state that message. Be clear, and repeat the message. People are more likely to remember something—as well as take action—if they're presented with the option multiple times.
___________________________________
► FREE: AgileContent™ delivers more quality content to your market! Get your FREE 14 Day Trial NOW!: http://goo.gl/rzeg79. No credit card required!
► Receive a FREE daily summary of The Marketing Technology Alert directly to your inbox: http://ineomarketing.com/About_The_MAR_Sub.html (your privacy is protected).
iNeoMarketing's insight:
Why I chose this post: As marketers continue to roll out responsive campaigns, quite often graphic CTAs do not translate well on mobile devices, and designers are opting for HTML buttons. If you're going that route, you can personalize the CTA!
See on www.marketingprofs.com