See on Scoop.it – The Marketing Technology Alert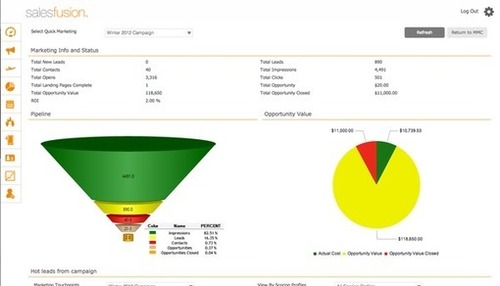 Salesfusion's purchase of LoopFuse today sets up a battle for digital marketers' attention in the midmarket marketing automation space.
"This was about two things — No. 1, talent," [Salesfusion CEO Christian] Nahas told CMSWire. "LoopFuse has really talented engineers on its team, and its CEO and I share a vision around the ease of use and smart marketing. And No. 2, this is about predictive analytics, social nurturing, social publishing and social listening tools. This tool will not just tell you that 500 people are talking about you — but the 50 most relevant people, their tone and buying signals."
___________________________________
► FREE: AgileContent™ delivers more quality content to your market! Get your FREE 14 Day Trial NOW!: http://goo.gl/rzeg79. No credit card required!
► Receive a FREE daily summary of The Marketing Technology Alert directly to your inbox: http://ineomarketing.com/About_The_MAR_Sub.html (your privacy is protected).
iNeoMarketing's insight:
This is not a Midmarket move. With predictive comes a seat at the table. Where are the big boys on this?
See on www.cmswire.com