See on Scoop.it – The Marketing Technology Alert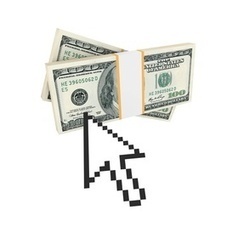 Internet Retailer – E-Retailers/B2B E-Commerce – Selling online raises profits for B2B companies, study says
Advanced/ Digest…
When executives at 278 companies including manufacturers and distributors were surveyed about their online sales and financial performance, those that conducted sales online through their own and other companies' e-commerce sites reported profit margins four percentage points higher—17.7% versus 13.3%—compared with companies not selling online.
Profits were higher among the 61% of companies that were selling online, and PBIT's were highest among those that sell through more than one online channel. Companies that sell through their own e-commerce site or through an online shopping portal, such as eBay.com or Amazon.com, had an average PBIT of 14.9%. But the average PBIT for those that sold through both their own site and a third-party site shot up to 17.7%.
____________________________________________________
► FREE: AgileContent™ delivers more quality content to your market! Get your FREE 14 Day Trial NOW!: http://goo.gl/rzeg79. No credit card required!
► Receive a FREE daily summary of The Marketing Technology Alert directly to your inbox. To subscribe, please go to http://ineomarketing.com/About_The_MAR_Sub.html (your privacy is protected).
iNeoMarketing's insight:
I don't think there's any doubt that the profitability is higher through B2B eCommerce. The larger questions are: how to get this done, and how to resolve channel conflict.
See on www.internetretailer.com